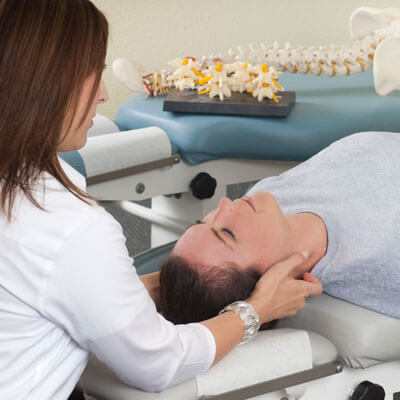 Craniosacral therapy is focused on feeling a very subtle rhythm in the body. It's the craniosacral rhythm, which means it's the area of your body that includes the cerebrospinal fluid-the skull and then through the spinal cord and down into the sacrum.
How Does It Work?
This therapy uses a very subtle, gentle touch to feel for any restrictions and differences in the amount of movement or the rate of movement in different areas throughout the entire body. This modality is ideal, in particular, for those who are in acute pain or are extra sensitive to physical pressure.
The craniosacral rhythm is caused by the filling and emptying of the cerebrospinal fluid within the craniosacral system. Craniosacral therapy is based on the fact that our bodies heal themselves and innately know what needs to "be fixed" first. We are supporting the body in healing itself versus pushing what we think needs to be done.
Think about a knot in a rope or a necklace. You may see the biggest area and think that you need to fix it there. But if you look closely, you need to do one piece at a time and it needs to go in a certain order to get that knot out. So a person may have pain in the right lower abdomen or right low back. Using typical manual therapy techniques, that's where our physical therapist would work on it. However, your body may benefit more by first addressing something in the left hip to allow lasting/effective changes in the painful region.
Issues That Can Be Addressed
Craniosacral therapy can be effective for managing the following:
Headaches
Inner ear pain
Jaw pain
Upper back tension
With the upper back, there are so many layers of muscle and bone that getting deep inside can be difficult. That's why craniosacral therapy is effective-it helps to move and shift things from the inside.
Our Multidisciplinary Clinic
As our practice is a multidisciplinary clinic we offer chiropractic, physical therapy and massage therapy, but anyone can come in for one, two or three types of therapies.
Meet Our PT Crystal Luxmore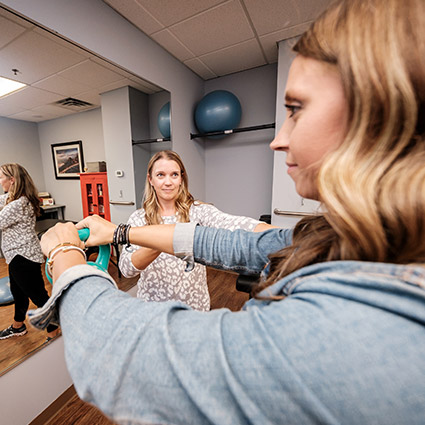 Our physical therapist Crystal earned a master's degree in physical therapy from the College of St. Scholastica. Before joining the Family Chiropractic + Wellness team she worked in hospital settings, focusing on outpatient, but including some inpatient care. Crystal has spent several years doing pediatric care on an outpatient basis. The rest of her career has been in outpatient clinic settings focusing on orthopedic and neurological dysfunctions.
Getting to know our patients and building rapport with them is what Crystal enjoys most about working at our practice. She is passionate about helping patients get back to their favorite activities in life.
Contact Us
With chiropractic, physical therapy and massage therapy available in-house, we're your center in the community for natural healing. Give us a call today to schedule an appointment!