Meet the Team at
Family Chiropractic and Wellness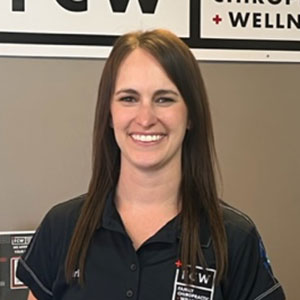 Brie Myers, PTA
Brie grew up in Minnesota and attended University of Minnesota-Duluth where she completed her Bachelors in Applied Science in Psychology. After living a few years in Denver, CO after college, she moved back to MN to attend PTA school at Anoka Ramsey Community College. She graduated from ARCC in May of 2020. She worked in an inpatient transitional care unit prior to coming to work at FCW in September of 2022. In her free time, Brie enjoys spending time with her husband, Chris, and golden retriever, Howie. She also enjoys snowboarding in the winter and taking out her stand up paddle board in the summer. She attends yoga sculpt classes frequently, as this is her favorite form of exercise.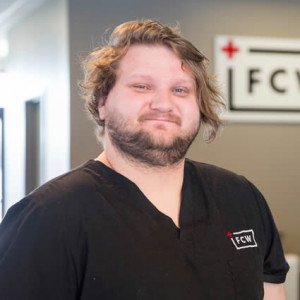 Jarett Toomy, Massage Therapist
Jarett is an Apple Valley native who completed his massage training in 2021 at Northwestern Health Sciences. While at school completed his training in Therapeutic/Rehabilitative massage as well as Reflexology. Even after graduating is still learning and taking continuing education courses to get a better understanding of anatomy and how to better help the community with his craft.
When Jarett is not at work he takes his time doing artistic crafts such as writing and producing music and photography.

Melissa, Movement and Mobility Specialist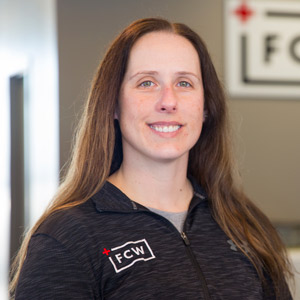 Melissa was born and raised in central Wisconsin. The youngest of 3 siblings, she was the only one to get into college. Doing what was expected of her, Melissa went to college; however, as soon as she was able to, she contracted with the ROTC program, unbeknown to her family.
Melissa served in the U.S. Army from 2009 until January 2023. A proud Combat Medic, she served in Operation Iraqi Freedom, Operation Enduring Freedom, Operation Angkor Sentinel, and Operation New Dawn. Melissa had four different duty stations with extensive assignments during her time in the Army. She served in positions such as Senior Medical Advisor for a Forward-Surgical Unit and a Cavalry Unit, Jungle Warfare School Instructor, a Brigade Senior Physical Therapist Technician, and a Brigade Medical Operations Leader. In 2020, Melissa was selected by the Army to be a Recruiter, which is what brought her to Lakeville, MN.
Melissa holds a Bachelor's Degree in Healthcare Administration and an Associate's of Health Science and Nutrition from Purdue University. Her certifications include CrossFit L1, CrossFit Adaptive and Inclusive, and the National Registry of Emergency Medical Technicians.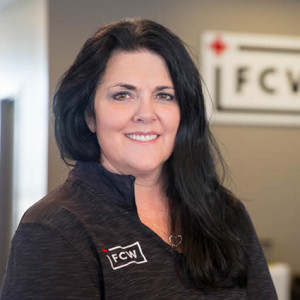 Suzie Bauerle, Care Advocate
+

Community Outreach

Suzie is a native of Michigan but has been living in Minnesota for the last 15 years with her husband Michael, her two sons Jake and Jack, and two dogs Tazz and Tank. In her free time, Suzie loves to travel all around the world and exploring new places she hasn't been to previously. Suzie joined Family Chiropractic and Wellness in 2019.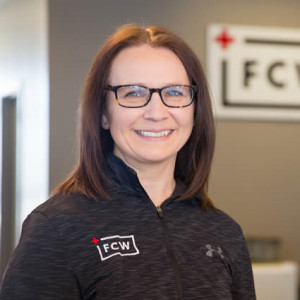 Jamie Eggert, Care Advocate
+

Nutrition Coach

Jamie grew up in south-central Minnesota and moved to Apple Valley in 2014. She loves the chiropractic industry and joined FCW in January 2021 after her former employer/chiropractor retired. Jamie and her husband, Justin, have four children. She enjoys camping, hiking, going for walks with her husband, chatting with her kids, and hanging out with family and friends.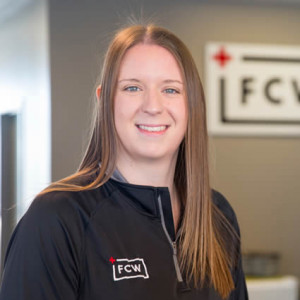 Kelli Sollin, Billing Coordinator
Kelli grew up in Lakeville and has lived in Minnesota her whole life. She graduated from Minnesota State University, Mankato in May of 2020, and now resides in Burnsville. When Kelli has free time she enjoys: spending time with friends and family, traveling, shopping, watching Netflix, baking, and being outside.

Contact Us Today!
We are here to help. Contact our team now to set up your first appointment!
CONTACT US »

Meet The Team at Family Chiropractic and Wellness | (952) 431-7400