Meet Dr. Hannah Farmer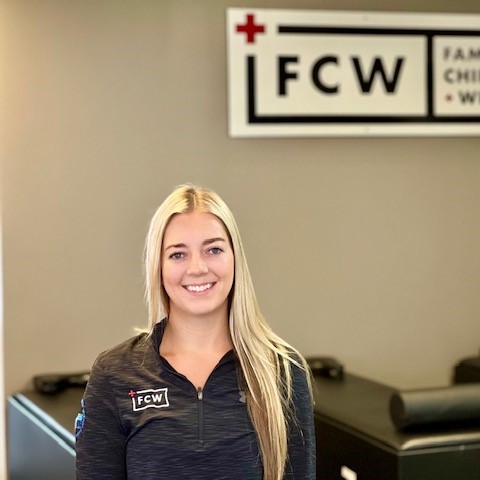 Born and raised in Faribault, Minnesota, Dr. Hannah knew she wanted to be a doctor or nurse. When she was a sophomore at Mankato State University, studying Biomedical Science, she decided that chiropractic was what she wanted to do. That's in part because she experienced the positive effects of chiropractic when she played volleyball and had shoulder and back pain. Dr. Hannah's chiropractor was able to help her return to playing right away. In 2020, she earned her Bachelor of Science from the university.
A Passion for Helping Patients Achieve Their Goals
Dr. Hannah attended chiropractic school at Northwestern Health Sciences University and graduated in 2023 with her Doctor of Chiropractic. She is passionate about helping people of all ages with all neuromuscular concerns and functional wellness goals.
An Active Life Outside the Practice
When she's not working, Dr. Hannah spends much of her time with family, friends, and boyfriend Bryan. She likes to bike, kayak, and spend time on the lake in the summer. She also loves to explore Minnesota state parks and hike as much as possible. Baking and cooking are her other passions that she shares with her grandmothers. Dr. Hannah also loves to hang out with her two giant Schnauzers, Archer and Willow.
Isn't It Time to Optimize Your Health?
Take that first step toward maximizing your well-being. Contact us today to book an appointment with Dr. Hannah! Insurance is accepted.

Dr. Hannah Farmer | (952) 431-7400