Meet Dr. Jake Filkins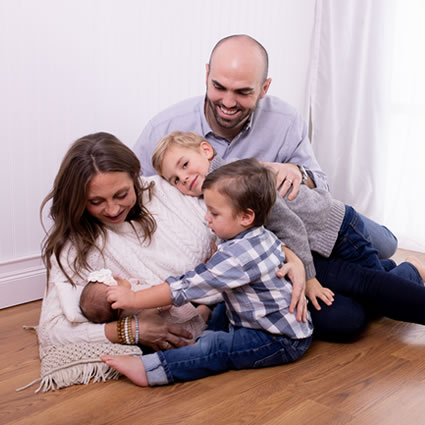 When Dr. Jake was in school, he considered becoming a teacher or entering the medical field. Required to shadow three health professionals, he chose to visit a family medical doctor, a chiropractor and a physical therapist. It struck him that the patients of the medical doctor and physical therapist didn't seem happy. They were in pain, too. With a godfather who was a chiropractor, he gravitated toward the natural healing profession.
Discovering True Health
Dr. Jake went to the University of Minnesota for undergrad where he was a four year letter winner on the football team and also competed on the wrestling team. He graduated with a Bachelor's of Science Degree in Kinesiology. His studies in anatomy, physiology, and human movement gravitated him to chiropractic care.
After graduating, Dr. Jake attended Northwestern Health Sciences University to earn his Doctor of Chiropractic. He had the good fortune to shadow a chiropractor in a large wellness clinic during his first term in school. He saw happy patients, high energy and discussions about true health. Dr. Jake has been striving to serve his patients this way every since.
Finding a Better Way to Heal
"I had nine concussions and four knee surgeries before the age of 23. Everything that happened was from sports. When I talk to my patients, I teach them about injury prevention and maintenance care. I've lived the pain-based model. I once had five painkillers on my kitchen table and was in a wheelchair. During the course of four weeks, I had my tonsils out, thumb reconstructed and ACL surgery. I know what it's like to be broken. I don't want anyone to have to go down the path that I did to get here."
OUR SERVICES »
Spending Time as a Family
Dr. Jake and his wife Brittany, who is a 2nd grade teacher at Cannon Falls, have two sons and a daughter. Daniel is five, Jonah is two, and baby Mara joined the family in January. Family is everything to them, and their spare time is spent together. Dr. Jake also enjoys being outdoors fishing, deer hunting and turkey hunting. He spent the past three summers playing amateur baseball. Depending on the season, he loves to cheer on the Packers, Twins and Gophers.
Insurance Is Accepted
You can use your insurance coverage at Family Chiropractic and Wellness. Contact us today to get started!

Dr. Jake Filkins | (952) 431-7400